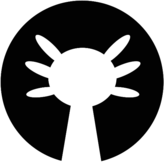 My experiment over at Tsū is going pretty well, but that platform is not as text-friendly as I'd like it to be for sharing my writing. I've started an account at 3tags, a profit-sharing blogging platform, to house Jerry the Writer, while at Tsū I will be Jerry the Photographer. I will of course always be Jerry the Muddled Rambler right here.
3tags may become home to a more-polished version of TFNIWLNW, but first I have to come up with an actual title. Right now all the ones I come up with are too generic ("The Soul Thieves") or too glib ("Stabbin' the Soul Thieves"). Hopefully I can come up with something soon. The rough-draft version of TFNIWLNW will continue to accumulate here. (There's about 1.8 episodes in the hopper as I type this.)
I have no evidence to back this up, but I think keeping identities focussed will be more follower-friendly. I'm not sure 3tags is the right platform for me simply because there aren't very many people there – I was able to grab the user name "Jerry" — so building a following will be a long and slow process. One thing that helps is that 3tags makes it easier to announce new posts on Facebook and twitter.
When people read my stories there, I get paid! If you accept the following invitation and then you create things people like, you get paid (and, since I invited you, I get paid a little, too).
Currently only a handful of people over there will see my stuff based on the tags, so I really hope folks like you will click the links on Twitter and Facebook to see my words. This means I'll finally have to figure out Twitter, I suppose.
Here's my invite link if you'd like to check out 3tags — it seems like a pretty capable blogging platform, and I hope they hit critical mass. Heck, if you're gonna blog, you may as well get paid for it, right?