It is entirely possible that the members of the Muddled Enclave will never buy another automobile again. But still, I have many happy memories of challenging roads, a nimble car, and the top down so God can hear my laughter.
Good times, man. And while the challenges of clutch and throttle and stick go away with an electric, the joy of the turn, the climb, and the air in your face still remain.
For the other 99% of your time behind the wheel, all you need to do is get there. It's just more pleasant to get there in a convertible.
And so it is that occasionally I look around at the electric convertibles out there that I might imagine owning. Not long ago, that list was empty. Now, the entrants are starting to pile up. After a recent review of upcoming offerings, two stood out.
In Europe this car will be called FreZy Frog. You can read more about it here. I looked at the odd proportions, and then called in a second opinion. "Is this adorkable?" I asked the Official Sweetie. After checking the video, and looking at the rest of the photos, she agreed, but only provisionally. Clearly this is a car for zipping to the store – is there room for grocery bags somewhere?
Funniest part of the description: They say it has four seats.
Honestly, though, I could imagine owning a car like that. They're selling in China for the equivalent of $15K, a bargain if you ignore currency manipulation and slave labor.
And then there's this: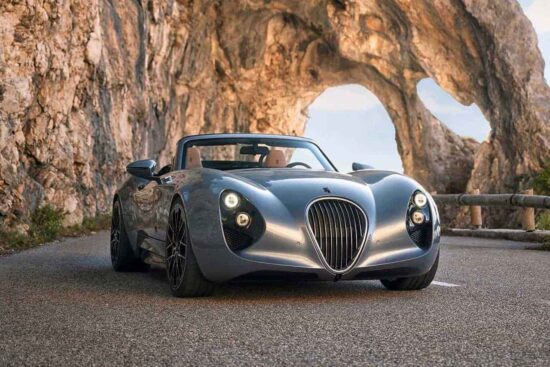 For roughly the cost of twenty of the above vehicles, you could have one of these. If you visit Weismann's Project Thunderball (yes, really) you will see many more angles of this simply gorgeous design. I do have some quibbles — I look at the tail light configuration with squinty eyes — but overall, day-um. And maybe the tail lights echo the instrument panel, where there are far more gauges than an electric would ever need. Battery, speed, and no one cares about the rest. But hey, it's not a touch screen.
There are other electric convertibles on the way. MG's horribly-named Cyberster and VW's electric Cabrio are getting notice. There are other supercars to compete with Weismann – Fiskar and Bently and maybe even Maserati are getting into the game. (Uninformed reading makes me think the Maserati and the Weismann are sharing tech.)
Those are all fun and cool, but at the end of the day, I can more readily imagine myself bonking around town in a FreZy Frog. I'll pay an extra 30% for a non-slave-labor version.