Another afternoon puttering in the garage, putting the shop together, and it felt really good. My drilling-holes-in-steel-plate skills have definitely advanced (this mostly means "let the tool do its job"), and the first major machine is now on wheels!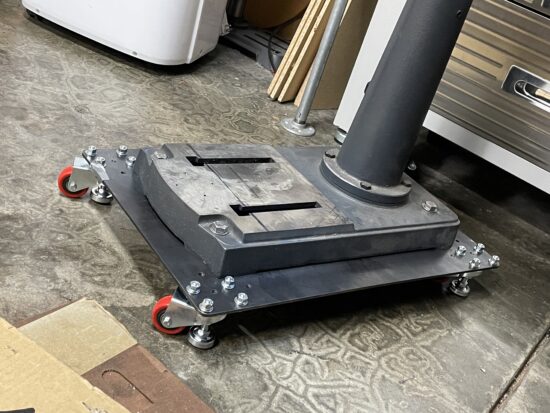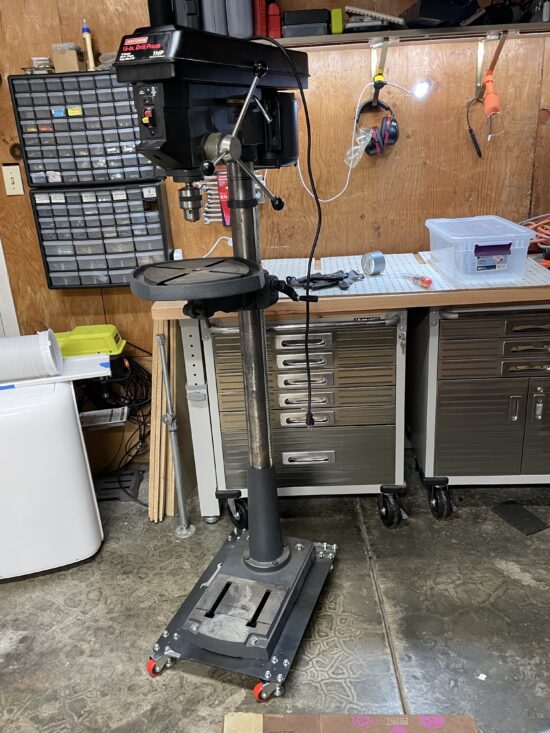 One thing about a shop where things don't have a permanent location is that getting electricity to them can be a hassle and cause dangerous situations. Ideally you don't want cords across the floor or hanging across a space where someone might want to walk. When your tools can move around, the electricity has to come from above.
This is what I got from my mother-in-law this Christmas: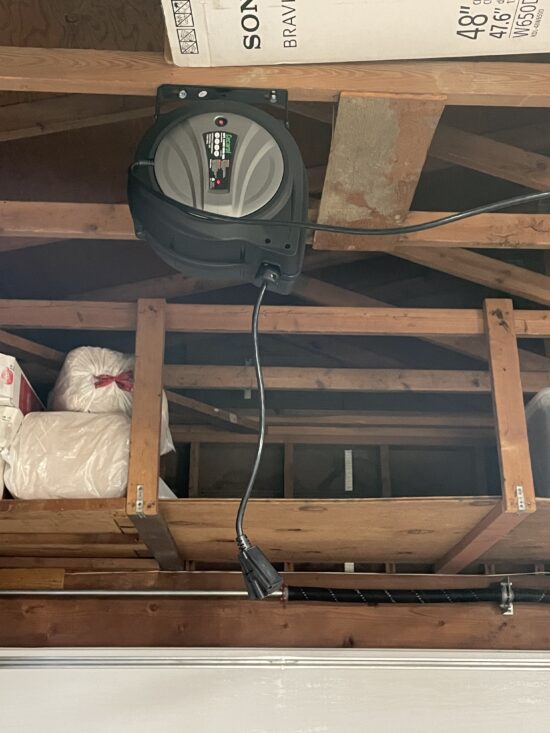 That's a 12 AWG cord with a 15-amp breaker that reels back up to the ceiling when not in use. It's been up there for about ten hours now, and all I can say is that it's awesome to set up a power tool and drop power down to it.
Overall, a good day today! You can see that there's still plenty to do (note the pegboard on the workbench with the notches cut out to match the shelf supports above it – not exactly sure how one goes about getting it up there with the spacers). Wheels for the table saw have arrived, so that is coming into the shop soon. That will be a big moment, if I can find the safety key for it.
Drill, table saw, router, a thousand hand tools up on their pegs, and a bluetooth speaker for the tunes — soon I'll be ready for some real projects.