Yesterday evening we arrived home from the nearby animal shelter with a new friend.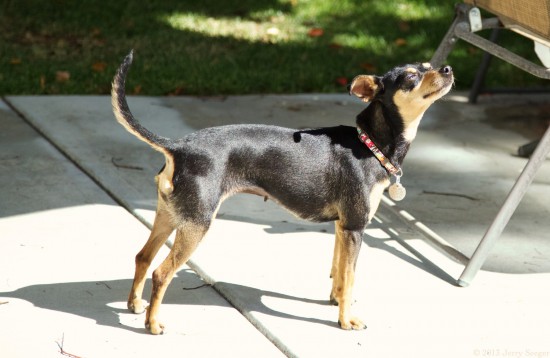 She is named for the hockey trophy that is awarded each year to the "player adjudged to have exhibited the best type of sportsmanship and gentlemanly conduct combined with a high standard of playing ability." Yes, it's hockey's Miss Congeniality award. Fitting to her name, she is a very well-behaved little dog, who doesn't need to be told more than twice where she is not allowed to go (though the subtleties of sofa-with-blanket vs. sofa-without-blanket are still confusing to her after 24 hours).
She is also very quiet. Last night, as we put her into her bed in the laundry room she cried for a while, with some really odd-sounding vocalizations, but nary a bark. Once she figured out that we were still nearby she settled down to sleep.
So, welcome to the pack, Lady Byng.