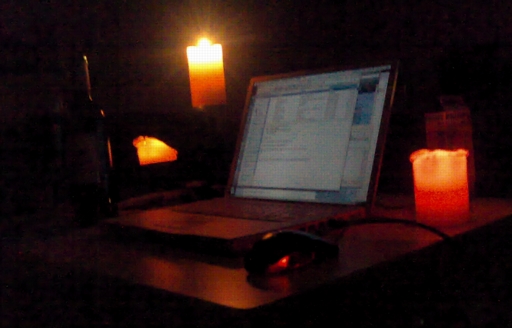 It really wasn't that long ago, as the crow flies, that I wedged as much as I could into the Miata and headed out for "about three weeks" to see a bit of the United States before moving to Prague. Probably two months later as I was tooling through the pacific northwest I thought, "man, if I could get someone to pay me to do this I'd never stop." I did not find anyone to pay me, and eventually I stopped.
But there remains here at Muddled Ramblings and Half-Baked Ideas an echo of that desire, the love of the wind and the sun on the open road, the long stretches wondering if there's enough gas in the tank, or skidding sideways in a hailstorm, or seeing a ruin at the side of the road with "burgers" still legible on its sloping roof. The occasional glimpse of the Great Unknown. The road still holds a certain magic for me, an american in-between nowhereness, the place where all our dreams are stored.
So please join me in this celebration, and if the first words you utter this muddled year are "elevator ocelot rutabaga," then good fortune will follow you for the next 365.2422 days.