There are three reasons to visit the moon:
Low-gravity sex
To say you did it
It's the fucking moon.
I have seen in my day more than one plan for a moon hotel. A few of those plans have some good ideas (really tall towers you can jump down the core of), but none of those designs understand a fundamental truth: Construction matters — every mark the construction crew makes on the landscape will outlive humanity.
On Earth, bulldozers level the property, the hotel goes up, and then the landscapers erase the scars of the machines used to create the hotel. On the moon, that won't work.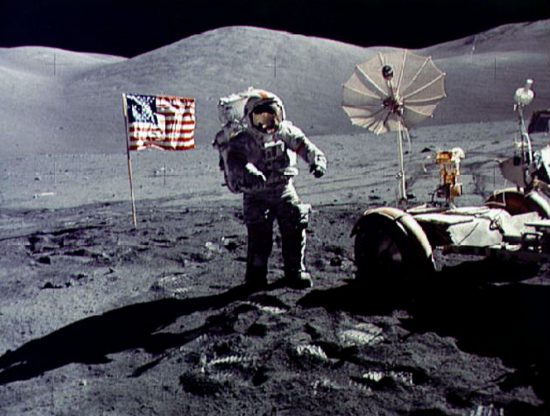 When I'm looking out the window of Lunar Hotel 6, I don't want to see the shattered remains of a landscape that will remember each footprint for tens of thousands of years. I want to see the moon, the way it is now. Every mark made during construction cannot be undone, so construction can make no marks near the hotel.
One of my best stories (note to self: submit story to next market) takes place in a hotel on the moon. Much of the story takes place in a dome that was raised from an underground tunnel and deployed like an umbrella, so that no human disturbance is evident on the other side.
I've got nothing against towers, either, but unless you want the tower dwellers to forever look out over wretched destruction, those towers have to be built from the inside. (Flashing to a 3D printer that turns material excavated from the tunnels below into the walls of the tower, lifted up one level at a time until the tower is two miles high and the horizon is curved. I might have a spiritual sequel.)
My note to any who might be considering building a hotel on the moon: It's the moon. Respect that. Understand that. Hire me as a consultant. I've just given you good stuff for free, but I have more.