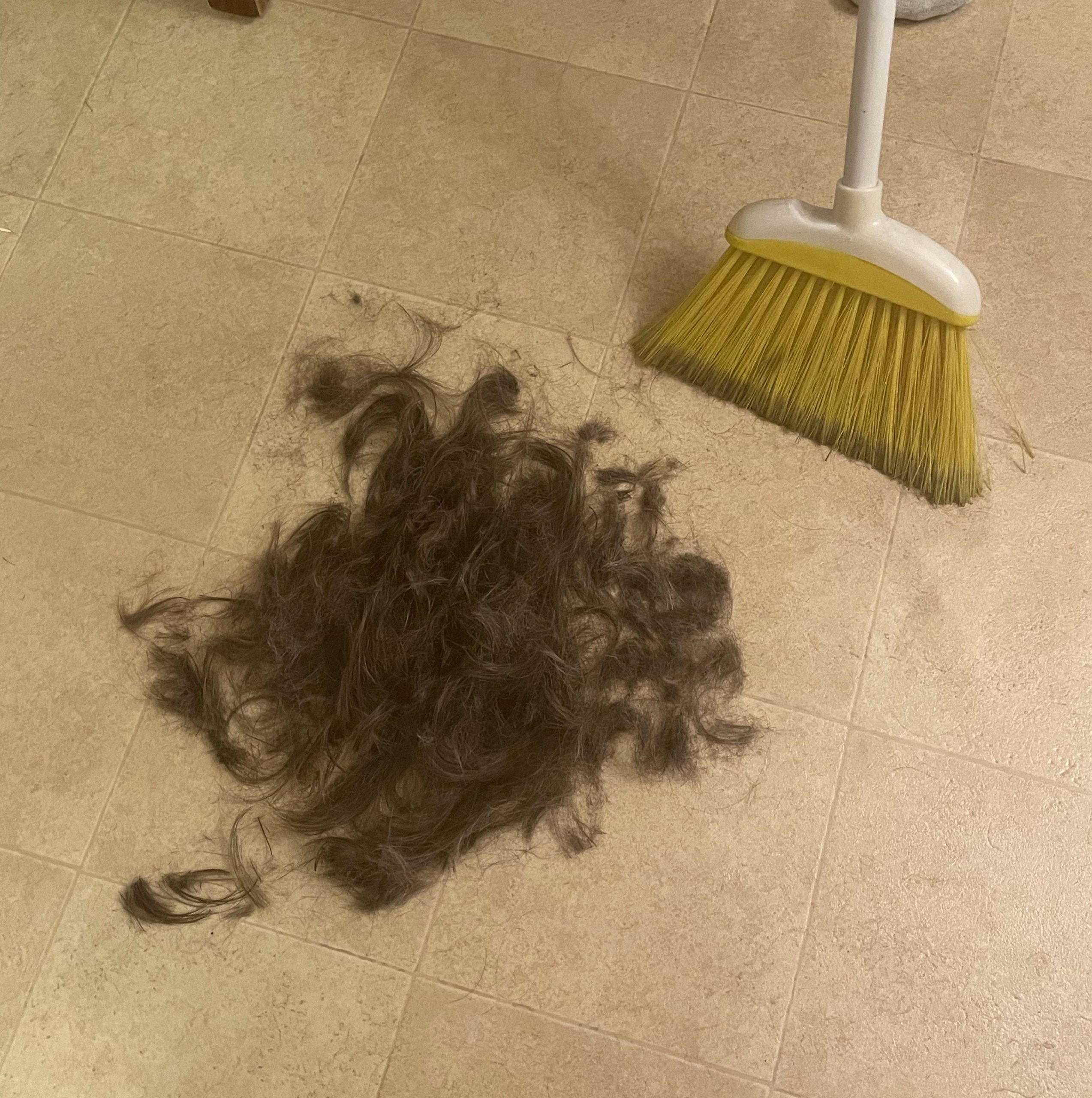 The Official Sweetie of Muddled Ramblings & Half-Baked Ideas cut my hair today. She did a good job, but when done said, "I'm not an expert, and I hope never to be." Amen to that.
I had gotten pretty shaggy, as the pile of hair in the picture will tell you. We thought, Official Sweetie and I, that my next haircut would be by a trained professional. We were almost there.
But it turns out we weren't almost there. The groundhog poked his head up, saw rich people exploiting fear of the vaccine for profit and political power, and dove back into his burrow for six more months of plague.
As a result, I got my best home haircut since I was a kid this afternoon. I hope it's my last.