When Valentine's Day hit, I got up in the morning and, before The Official Sweetie of Muddled Ramblings and Half-Baked Ideas rose from her slumber, I paused just a moment to appreciate just how lucky I am. The Official Sweetie does not need me to make gestures on days like this to know I love her.
But it turns out she wanted to make a gesture for me. And it was magnificent. Here's what I got from the Bronx Zoo: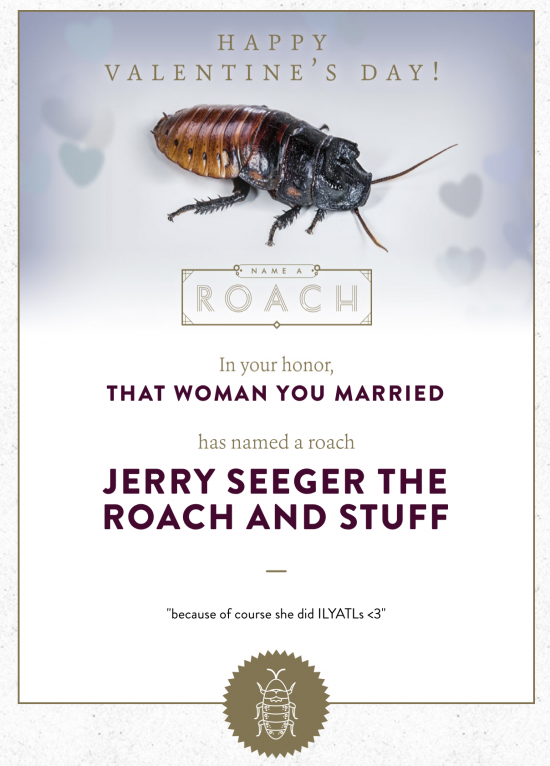 I suspect that if I went to the Bronx Zoo tomorrow and demanded to be introduced to my namesake, I would be met with dithering and obfuscation. "It's in there somewhere," they would say, as if, should my namesake emerge, the zookeepers could say, "that's Jerry Seeger the Roach and Stuff right there!"
But seriously, it's this kind of thing that makes me love the Official Sweetie so much.