One thing about owning a camera whose nature changes when you change lenses — you start looking at a lot of lenses and imagining what you could do with them. Lens lust is perfectly human and even healthy. A few years ago I really started to appreciate what you might call extreme lenses, the lenses that push the boundaries of what is possible.
I even bought one kinda-extreme lens, and I still covet that lens's even more extreme little brother, a lens made by Canon that cannot be matched on other SLRs because of physics. (The hole on the front of modern Canon cameras is larger, and the size of the hole is one of the things that limits what a lens attached to it can do.) I will own that lens one day.
But after a while, you've seen all the great lenses. You've appreciated the Noctilux and the latest Zeiss offerings, and you've seen that less-than-ten-made gigantic-yet-fast telephoto selling for the price of a modest home. (The perfect portrait lens, if you can get half a mile from your subject.)
Window shopping is about surprise, about finding something new and delightful, and people simply aren't designing new crazy-extreme lenses fast enough. So now when I go hunting for over-the-top, cost-no-object glass, my response is "oh yeah, that one." That doesn't mean I might not linger over the specs, but it's like I'm re-reading a favorite novel.
Then there is the magical day when you discover a whole new category of lenses to lust after. And this time around, a lot of them are pretty cheap. Welcome to the world of vintage glass. If you don't mind undertaking the chore of focussing the camera yourself, a whole new world unfolds.
Although I assume technology has changed the way lens makers go about their craft, Zeiss lenses have been very good for a very long time. Others have been trying to knock Zeiss off their pedestal for a long time as well. Pentax made a serious run at Zeiss and produced some optically excellent lenses with superb build quality, and these days you can find those lenses cheap. And while shopping you can appreciate that the radioactive 8-element 50mm (it has thorium in one lens element) is not as good as the 7-element design that followed, with its expensive-to-manufacture curved interface between two glued elements, but that the Super-Multi-Coated Takumar is maybe a little better than the SMC Tacumar that followed. I expect that I'll have a Pentax in the barn before too much longer.
And then there's Zeiss itself. It was in the wrong half of Germany and at the end of World War Two and the whole damn factory, engineers and all, was carted off to Mother Russia. Some say quality degraded over time, but you can find some very cheap Russian lenses that are actually improvements on the Zeiss designs — improvements made by the Zeiss people themselves.
Which is all to say when you open yourself to vintage glass, not only do you find some pretty spectacular deals, you find some pretty cool stories as well. Learning the histories of some of the seminal lenses in photography is a special lens-lust bonus.
But while they're not making enough crazy-extreme new lenses, they are by definition not making any more historically-iconic or secret old-school super-bargain lenses. Lately, when I've popped over to eBay to type in sexy lens phrases, I see the same list I always do. My fantasy wish list is becoming more stable; there are no new surprises as some oddball piece of glass hits me from out of the blue. I think there are still some discoveries in the vintage realm; some of the "vintage" lenses I drool over have performance comparable to modern lenses, but farther back in time (and cheaper yet) there are lenses that give a different feel to the photos. I picked up one Russian 50mm for pretty much free that falls into that category, and I will be doing a series of self-portraits with it in the near future.
But finding those lenses doesn't provide the same visceral rush. You're not really looking for the gems, the designs that were ahead of their time, you're just choosing out of a bucket because what you want is the "bucket" look.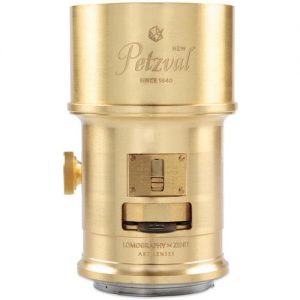 Are there new horizons? New categories of lenses I haven't discovered yet, that I can drool over and study to learn their nuances? I hope so. There is the category "new lenses that act like old lenses", discussed under the banner "lomography", and while some of them are funky, I haven't found any compelling reason not to just use an old lens instead. In fact, most of lomography is about using crappy old Holgas, pinholes, and plastic lenses, but if you really insist on spending money you can find a funky brass-bodied lens with apertures you slip in through a slot on the side. So… actually, it looks like I've already worked that vein dry.
I suppose it's a sign of maturity, when you've taken a passion to where there are no more surprises, but it's also an indication of why maturity sucks. I guess now I should spend more of my time looking at photographs, rather than lenses. After all, that's how you become a better photographer. But I'm also an engineer, and I'm unapologetic for my fascination with this interface between art and engineering.
And I'm thinking that lens designers need to get off their lazy asses and make more wacky stuff.