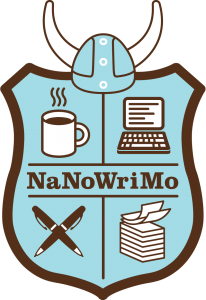 And September is almost October is almost November and November is NaNoWriMo. Some years I dread it, other years I look forward to it. This year I'm starting to work up a pretty good stoke about the month. I've been pondering the setting I described in my description of a plausible-future Miami. I've had tons of ideas for characters, and lots of thought on how to enrich the world. Along with the algae harvesters and whalers who work outside the towers, there are divers. People who take a deep swim into the drowned suburbs looking for things that still have value in this world. Swimming through a structure that was not meant to be underwater, and spent years being pounded by waves as the water line rose, is not terribly safe. Most of the houses have collapsed.
There are business parks, too, and some of them are still standing, but there's not much in them that's of interest anymore. The big stuff was moved out in advance of the rising waters.
Some of the divers don't have citizenship in any of the towers. They are rafters, pulling the islands they call home from place to place, scouring the world beneath the waves. When the storms come the towers allow the rafters to tie up in the lee of the buildings, and let them sleep inside. How much raft is left when the storm has passed is a crapshoot.
Plot? Hm… kinda stuck there. Diver meets tower-dweller and the violins swell? Maybe as a side thing. Diver finds something game-changing? Promising… but what? I've done a NaNoWriMo with a flagrant ain't-gonna-tell-you macguffin, but that isn't the right thing here.
Ooo! Another enriching detail I just thought of that doesn't help me at all in discovering a plot but I want to put it here so I don't forget: the city-towers follow a strict set of codes above the water, but below the surface, where none can see, there is a quiet, bubble-free war going on. The best skin divers are valuable assets, but no one talks about it. That would explain why the towers let the rafters tie up during storms.
If you haven't figured it out yet, this episode is mostly just me thinking out loud. But if you'd like to chime in with ideas, I'd love to hear them.
Let's think about the whales for a minute here. I'll have to do research and whatnot, but it's quite possible that before the Lucy and her locking knee that cetaceans were the most intelligent creatures on the planet. (Hominids' brains started biggerizing at an appalling rate once their hands were free to do mischief.) Whales, meanwhile, couldn't use tools or light fires. What if there were an equalizer? Something new to give tech to whales… But I don't want to write some "whale messiah" or even "whale whisperer" story. My whole background idea with the whales was that some algae-eating species of whale would know prosperity in a way they never had before, and this would give them an opportunity to organize. I don't want to mutate them.
Meanwhile, carnivorous marine mammals are pretty much screwed, along with anything with gills. So long, we've run out of fish. Warmer water and massive nitrogen boost from fertilizer runoff has restored algae as the king of the sea and, at least in temperate climes, the oceans are anaerobic once again.
So anyway, what I'm looking for is something that lies beneath the surface of Miami, (Ooo! Maybe something in the sewers? Beneath the ground beneath the water? Cool idea and dangerous for divers but alas pretty farfetched.) Probably simplest to just make it something worth an enormous amount of money — enough wealth to change the balance of power between tower-cities — but something with a larger significance would be awesome. I just don't know what it might be.