Harlean over at Poetic Pinup has assembled a great lineup of prizes that she will be giving away soon. There will be up to 500 raffle tickets, and there are 14 prizes, so your chances are pretty good! Proceeds will be split between Toys for Tots, whom you've probably already heard about, and Next Door Solutions, which is a group of caring people who provide shelter and resources for people fleeing domestic abuse.
The prizes are products of independent craftspeople and small businesses that we love to support. Some you will not find anywhere else, and at least one of the items is out of print.
Each ticket is only five American dollars, and there is a code you can enter on the site to get 5 for the price of 4.
Here's a little collage with the prizes: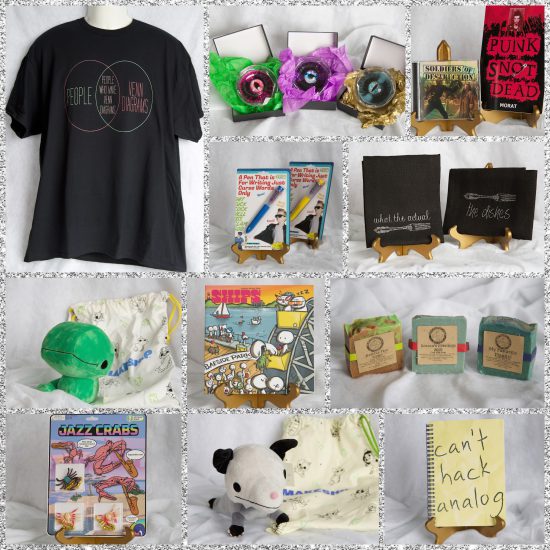 There is fun, and there is literate, and there is just plain nice. You can get a better look at the prizes over on the Raffle page. Most important of all, every ticket you buy will improve the life of other people. Here's a link! https://poeticpinup.com/product/2021-holiday-fundraiser-raffle-tickets/
The drawing is Friday, so quit dithering and click the link! Seriously! I see you dithering! Knock it off!
Even if this is not for you, please consider sharing this post with your circle. We all want those tots to have their toys!